Training Car
Welcome to the brand new Ford Puma EcoBoost MHEV Automatic!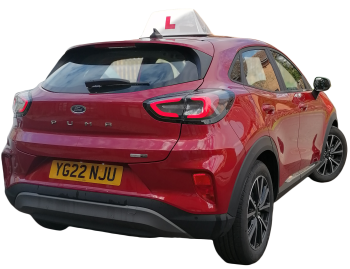 Crossover SUVs are becoming more and more popular due, in part to their practicality and raised driving position.
Automatic cars are selling in higher numbers than ever before.
With this in mind, the ideal replacement for Daniel Cameron Drver Training´s 2020 Ford Fiesta Titanium automatic was the 2022 Ford Puma EcoBoost Mild Hybrid (MHEV) 7 speed automatic.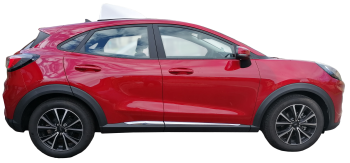 The car uses a 48v electric motor to boost the performance of it´s petrol engine to improve efficiency and economy.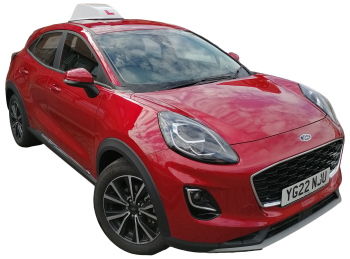 The Ford Puma Mild Hybrid also benefits from regenerative braking which means an easier and less stressful drive for you by slowing the car without the need to use the brakes in some situations.
The 7 speed automatic gearbox produces near seamless changes to provide a smooth and comfortable drive.
And of course, it´s also fitted with a brake on the instructor´s side for your safety and front and rear cameras for your security and peace of mind.
Combined with a roomy and comfortable interior, climate control, the latest technology and a Euro NCAP safety rating of 5 stars the Ford Puma really is the perfect car in which to learn!